Hi Friends, in this post today, we will talk about what is a blog? and know how we can earn money through Blogging and I will try that by reading this post you will get the answers to all the questions that arise in your mind, if you work online. If you want to earn money, then you have come to the right place to say that there are many ways to earn money from the Internet, but there are many ways which are completely fake.
When you work on such a wrong way, then you cannot achieve anything and you feel that money cannot be earned from the internet, so friends, in this post, we will talk about such methods which in today's time Everyone is making money by working on what is called Blogging, so let's first understand what is Blogging, and Blogger.
What is a blog
Blog is a Google product that looks and works like a website, it is a free service produced by Google, through the blog, you can share your things with the whole world.
Like when we post a post on Facebook, that post is limited to a few people, but your post written on the blog reaches every person who searches about it on Google.
If understand in clear words, Blog is a like website that can be created absolutely free and Google has produce its interface in such a way that everyone can easily use it and the way a website works, it can work like this Can be brought into
How does Blog works
When you do some search in Google, you get to see a lot of results. Which we and people like you write is called Blogger, who help people by sharing their knowledge and earn money online. Like you have done your search "Free Blog website kaise banaye" and you get many results in which you get your answer, which makes the post as good as Blogger and does search engine optimization, its post comes at the top.
As you know that it is very important to come to Computer Language to make a website or you have to pay for it, but without giving any money, you can make a free blog.Blog is like a website and works exactly like a website and for this you do not have to have knowledge of computer language.
Best Plateform For Blogging
There are many blogging platforms available today to create a blog, through which you can create a great and good looking blog in minutes. We are not telling you about all the blogging platforms here but are giving information about some popular blogging tools. With the help of which you can also setup a blog easily.
Blogger
WordPress
Wix
Meduim
Tumblr
Squarespace
Weebly
Ghost
LiveJournal
Typepad
Quora
Type of blog
Personal Blogs
Group Blogs
Microblogs
Business Blogs
Aggregated Blogs
How can you make money from blogs
Ans- Yes, you can earn money by creating a blog, first of all, you have to create a blog by going to Blogger.com and write a post on it everyday when people will like your post by the people and many people on your blog. If you start coming, you can start making money by adding your blog with Google Adsense.
First of all, apply for Adsense Ads today.
Use Other Banner Ads alternative of Google AdSense
Affiliate networks
Ebook Writing and Selling
Advertising the ads and links of others on your website
Selling your Blog or Website
By Uploading
Sponsored Post
Put a donation panel on your website
इसे भी पढ़ें : Internet क्या है और Internet कैसे काम करता है पूरी जानकारी हिन्दी में
Final word
I hope that you have liked this article written by me, even if you have any suggestion related to this article, then you can tell us by making comments and we will be happy to help you.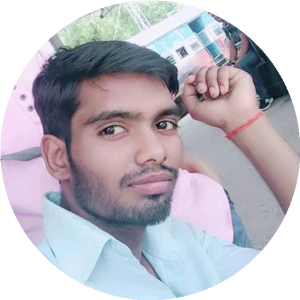 Hi Friends! I am Rohit Yadav, a Web developer, programmer and blogger. I love to write a blog and share our thoughts and knowledge with other peoples. I think the articles written by me will be very helpful for you.