When it comes to Banking Examination, English is one of the most tricky sections to deal with. The majority of the candidates find English the toughest among all the sections and end up making blunders in the English section. But, those who prepare well for the English section not only get a decent score but also get a decisive lead of marks in the examination. 
One of the reasons for scoring less in the General English Section is the wrong attempting strategy of candidates. Even with decent preparation, candidates fail to attempt the paper confidently and make unnecessary blunders. Hence, in this article, we will be sharing the correct attempting strategy to boost your score in General English.
The Right Attempting Strategy for English in Banking Exams
Sentence Improvement: The candidates with a weak basic Grammar foundation find the questions from sentence Improvement a tough nut to crack. However, if you make a command on even a few grammar chapters like Subject-Verb Agreement, Noun, Bare Infinitive, To+Infinitive, and Conjunction, you can do the majority of questions. Like suppose, if somebody has mastered these chapters, then instead of looking for random errors, he should only look for errors from these topics. Interestingly, if you will notice the majority of error-based questions come from these topics. Depending on your command over grammar, choose to attempt these questions at the beginning or in the last.
Word Swapping: The easiest and the most scoring topic in the Banking Exam is Word Swapping questions. Even with a little practice, you can easily score well in Word Swapping questions. It is advisable to attempt these questions at the beginning of your exam since it will boost your morale and confidence during the exam when you attempt these questions accurately. 
Fill in the Blanks Questions: Besides word swapping questions, the Fill in the Blanks questions are pretty straightforward and easygoing. In a few questions, you will be stuck between two options; It is always advisable to attempt these questions as your chance of getting the answer right will be 50-50. We can consider these types of guesswork as a calculated risk. Also, try to use elimination methods in confusing 'Fill Up' questions. Try to attempt these questions at the beginning of your exam after Word-Swapping questions.
Cloze Test: Before moving to RC or Jumbled questions, you should attempt the Cloze test. The questions from the Cloze test are not very complex. A candidate with even average reading abilities and grammar foundation can easily score full marks in cloze test questions. And, even attempting these questions won't take much of your time.
Reading Comprehension: Always try to attempt Reading and Comprehension Questions at the last. Since Reading comprehension (RC) questions can be tricky at times, it is always better to leave them for the last. It is advisable to spare at least 7-8 minutes for reading comprehension questions. Also, solve the vocabulary-based questions from RC, the earliest before moving to reading-based questions. One of the smartest ways to solve RC Questions is to read the questions before reading your RC- It will help you to keep track of the important information given in the paragraph.
Jumbled Sentences: You can either attempt jumbled sentences just before or after RC. Since Jumbled Sentence questions require a lot of effort and a calm state of mind, you will perform better once you have completed the majority of English questions in your exam.The jumbled questions in Banking can get tricky at times when the sentences are lengthy. However, if you have sound reading abilities and command over conjunctions, you can do well in these questions too. But whatever may be your level of English, it is advisable to attempt these questions at the last.
Read Also : Basics Tips of Video Editing For All Professionals
Final Words
Most of the time, your score in English section is directly proportional to your confidence and practice. When you are confident, you score better. So, practice until you attain that confidence.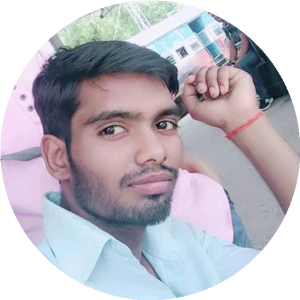 Hi Friends! I am Rohit Yadav, a Web developer, programmer and blogger. I love to write a blog and share our thoughts and knowledge with other peoples. I think the articles written by me will be very helpful for you.