Basics Tips of Video Editing : Learning basic video editing abilities is an excellent approach to increase your professional worth. Data indicates that video is a critical component of successful marketing tactics today, and you simply cannot afford to ignore it.
Feature films, corporate videos, advertising, and social media material are all examples of videos that need editing. Furthermore, there are many editing platforms available to assist you in getting remarkable outcomes right from your laptop.
This post explores some of the tips that video creators need to be acquainted with if they want to ensure high-quality production standards. While these suggestions will not teach you how to edit video clips, they will help you reduce your editing time in half and create better results in the end.
Essential Video Editing Tips for Professionals
Although there is no one size fits all approach to video editing, these tips cover most of the basic aspects of video editing that every video creator or editor needs to be acquainted with. Let's get started!
1. Choose a Reliable Video Editing Software
The first step in improving your video editing process is to choose the appropriate video editor for your job. These applications usually include all the features that you need to do basic video editing.
Although you may choose one over another because of its usefulness, digital interface, and functionality, the idea here is to choose what works best for you and your editing style rather than the most sophisticated video editing software available.
You can start by choosing tools like InVideo and evolve as your creation requirements grow.
2. Deploy a Fast Computer
You can use whatever computer brand or model you own as long as it is fast enough to hold large files and enables you to concentrate on your editing job without worrying about sluggish rendering.
It is certainly beneficial to invest in a faster storage drive (SSD), which will enable you to access your data and applications more quickly, as well as accelerate your rendering, loading, and export times.
Other things you can do to substantially reduce editing times include increasing your computer's memory (RAM) to at least 8GB if you're performing professional or commercial work, and purchasing the appropriate video card and CPU for your editing program.
3. Watch Video Editing Techniques
Tutorials for producing excellent video content can be found on YouTube, blogs, and educational websites. The majority of the lessons you'll discover online are free, making them even more accessible.
Websites such as Video Copilot, Skillshare, and Red Giant Lessons provide a wealth of very specialized tutorials to assist you in improving your video content.
When looking for lessons to create particular appearances and accomplish specific activities, keep the software version of the application you're using in mind. Many businesses change the functionality and menu options from one version to the next.
4. Ensure a Streamlined Workflow
To become a more efficient editor, you will need to be methodical and structured, even if you have a super-fast computer system and editing software.
Organizing your projects and data in folders that you can reuse is one approach to enhance your productivity. Make a home for your projects, video, audio files, pictures, and graphics, and add additional subsections and folders as needed.
Another method to work quickly is to save your video on external hard drives, which frees up more computer memory. To facilitate quicker file transfers, we suggest that you choose hard drives that can be linked through USB 3.0 or Thunderbolt.
5. Color Correct Your Videos
Color is an important design element that can be used to draw attention to particular topics, elicit various emotions, and create the mood or ambiance of a scene. Fortunately, today's video editing software provides us with a plethora of color editing choices that were previously only available with pictures.
A robust video editor performs two things: color correction (to ensure that your footage's colors are consistent throughout all sequences) and color grading (to give your film a unique appearance).
Both are required if you want the majority of your scenes to appear as realistic as possible, or if you want to distinguish some scenes from others, such as when using presets like sepia and monochrome on "flashback" scenarios.
6. Incorporate Proper Audio Effects
Don't simply concentrate on the graphics as the accompanying audio is equally important. If you're doing a drama film, for example, you'll want just the perfect song or instrumentals to enhance crucial moments (when you want to elicit certain feelings from your viewers).
Cheerful comedies may be forgiving, but it's also easy to go overboard with cheerful tunes. When you're doing it on your own, it may be tough, so having a musical scorer on hand can assist take the uncertainty out of it.
But, before you use any music, keep in mind that the safest choice is to acquire music from a royalty-free music source.
7. Leverage Natural Lighting
When it comes to producing high-quality films, filming is just as important as editing. If you are a novice, you may not have all of the necessary equipment to shoot a movie. The good news is that you won't have to spend any money to obtain the right lighting for your movies.
Natural lighting will suffice and will cut down on the amount of effort and time spent editing the film. Shoot on an overcast day, an hour after dawn, or an hour before sunset.
Natural lighting will appear very cinematic and will give your movies a beautiful, soft glow, and you will be able to capture ideal shots.
Read Also: Best Gaming Laptops Under 50000 In India
Conclusion
It's not as tough as it sounds to edit a video. The key to editing a video effectively is to ensure that the message of your video is compelling and reaches the intended audience. If you are a video editing professional, these tips will certainly help you in enhancing your skill set and enriching your professional worth.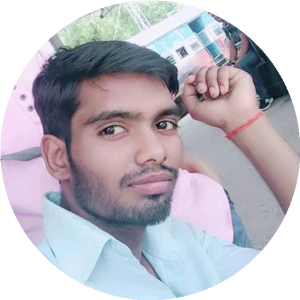 Hi Friends! I am Rohit Yadav, a Web developer, programmer and blogger. I love to write a blog and share our thoughts and knowledge with other peoples. I think the articles written by me will be very helpful for you.