Home security is a top-priority for all of us.
Whether you're thinking about the safety of your spouse, children, pets, or possessions, we all want to leave for work in the morning knowing our home will be safe while we're away.
Advancements in smart home technology and new DIY security systems have revolutionized the way we think about the safety of our homes, but it's important to recognize the limitations of self-monitoring security systems before you invest in one.
This guide will help cover some of the biggest drawbacks to using a DIY home security system instead of a standard digital system. We've all seen those social media posts that get Facebook likes by the dozen—on how someone broke into a home or stolee an identity. It's better to be safe than sorry.
What is a Smart Home Alarm System?
Unlike a standard digital home security system, a smart home alarm system takes advantage of your home's WiFi network in order to provide access to in-app monitoring of your home and property.
This may also include the ability to remotely control your locks, door access, cameras, and floodlights.
In addition to the conventional aspects of a home security system (including sensors, lights, and cameras), you'll also need to install a hub station to help facilitate communication between your security system and smart phone or computer.
In most cases, these systems are considered self-monitoring. If your sensors detect motion on your property, they update the user specifically via a push notification rather than calling the authorities.
The Limitations of a DIY Home Security System
Investing in a new self-monitoring security system can be confusing and expensive depending on the different options you enroll in.
On the surface, opting for a self-monitoring security system may seem like a more simple and less expensive solution.
When it comes to the safety of your home, it's important to recognize the limitations of the technology you depend on. Here are five of the most important drawbacks to using a smart home alarm system:
1. It may be too simple:
A self-monitored security system is often designed to be simple so you can install it yourself without issue. But it may lack the necessary sophistication of a professionally monitored system.
2. No instant connection to police support:
Perhaps the biggest con of investing in a DIY home security system is the lack of police support. While some smart home alarm systems may offer police connection, those that don't can leave your family or home at risk if you don't catch an intrusion in time.
In addition, DIY home security systems without police support are not eligible for those coveted home insurance discounts.
3. No false alarm protection:
Professionally monitored alarm systems are equipped to help rule out false alarms in a way that DIY security systems sometimes fail to. If your pet sets off the motion sensor, your smart home alarm system may not know the difference between a dog and an intruder.
Too many false alarms, and you may not feel compelled to check the app every time it updates you on movement around your home.
4. Compatibility concerns:
For many people, the decision to invest in a DIY home security system is based around the technology they're currently committed to.
If you have a particular type of smartphone, you might feel drawn to a security system that supports your current ecosystem of technology.
While this might seem like a convenience at first, you might find changing phone providers or performing updates or upgrades to your personal technology negatively interferes with your home security system.
When purchasing a smart home alarm system, you might want to avoid products that work exclusively with certain operating systems in case you ever want to buy a different brand of smartphone or computer.
5. Reliant on internet connection:
At their core, smart home alarm systems are reliant upon internet connection to function. You, as the homeowner, need the internet in order to receive notifications during an emergency.
If the internet isn't working properly in your home, or you find yourself in a dead zone, the effectiveness of your security system would be greatly diminished.
6. Can become more expensive over time:
One of the biggest advantages of opting for a self-monitoring security system is the cost. Still, if you have to pay more for police support, "smarter" alarms that help rule out things like pets or debris, those extra costs can start to add up in a big way.
Read About : The Secret to Secure Homes : Security Tips You Never Thought of
Is a DIY Security System Right For You?
At the end of the day, the only home security system worth investing in is the one you can depend on to work when you need it.
Smart home alarm systems offer an added layer of convenience in the way they connect to your phone or computer, which may come hand-in-hand with some major disadvantages.
Before you consider a self-monitoring security system, it's important to consider these drawbacks and whether or not they would leave your family at risk.
Read through the add-ons and additional costs and compare those to professionally monitored home security systems to help you make the best overall decision!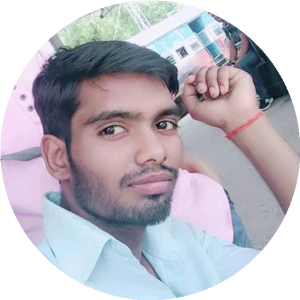 Hi Friends! I am Rohit Yadav, a Web developer, programmer and blogger. I love to write a blog and share our thoughts and knowledge with other peoples. I think the articles written by me will be very helpful for you.