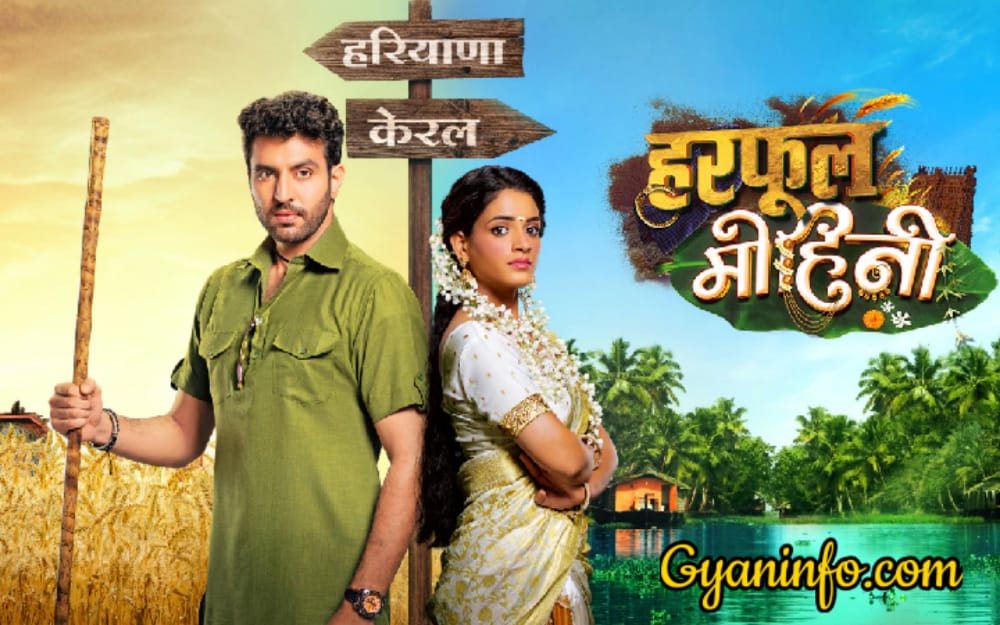 This article covers a detailed story about Harphool Mohini (Colors TV). It Covers more details about Harphool Mohini Serial Cast, Colors TV, New Show, Repeats Telecast Timing, Episodes, Producer, Director, Casting Director, Full Episode Achievements, Awards, Photos, Videos, Promo, Trailer, Gossips, News, Television show, an upcoming tv show, Release Dates, Casting List & More.
Harphool Mohini (Colors TV) Serial, Story, Start Date, Telecast Time, Director and Producer
Harphool Mohini is an Indian romancer and drama television serial directed by Rohit Dwivedi. This Serial is produced by Rajesh Ram Singh and Pradeep Kumar. It stars Shagun Sharma and Zebby Singh in the lead role. The show is being produced under the banner of Cockcrow & Shaika Entertainment.
Harphool Mohini tells the story of a loving couple in which both the boy and the girl belong to different cultures. Being two different states and cultures, they do not get along with each other, due to which both of them have to deal with new problems every day.
In the Story of Serial, Harphool Choudhary, a boy from Haryana falls in love with Mohini Vijayan, a girl from Kerala. The boy comes from a simple family, which obeys everything about his mother and while the girl is brought up in an educated family.
The promo of this serial has been released. The promo is getting a lot of love and support from the audience. The serial will be aired on Colors TV from 13th June 2022 at 9:00 pm from Monday to Friday. Many artists have worked in this, the list of which is given below.
Television Show

Harphool Mohini

Title in Hindi
हरफूल मोहिनी
Genre
Romance, Drama
Season
1
Language
Hindi
Country
India
Start Date
13 June 2022
Day
Monday to Saturday
Telecast Time
9:00 pm
Repeat Telecast Time
Update Soon
Time
22-25 minutes
Channel
Colors TV
OTT Platform
Voot
Director
Rohit Dwivedi
Concept
• Tanuja Chaturvedi
• Niranjan Thade
Location
Mumbai, Maharashtra, India
Production House
• Cockcrow Pictures
• Shaika Films
Producer
• Pia Bajpai
• Pradeep Kumar
• Rajesh Ram Singh
• Shaika Parveen
Dialogues
Zaheer Shaikh
Camera Setup
Multi-camera
Music
Nishant-Raja
Main Star Cast
• Shagun Sharma
• Zebby Singh
Read About: Saavi Ki Savaari (Colors TV) Serial Cast Name, Role Name, Real Name, Start Date, Telecast Time, Story, Wiki & More
Harphool Mohini Serial Cast & Real Name
| | | |
| --- | --- | --- |
| Sr No. | Real Name | Role Name |
| 1. | Shagun Sharma | Mohini Vijayan |
| 2. | Zebby Singh | Harphool Choudhary |
| 3. | Iqra Shaikh | Malli Unni (Mohini's younger sister) |
| 4. | Supriya Raina Shukla | Phoolmati Chaudhary (Harphoul's mother) |
| 5. | Sonali Nikam | Shalini Choudhary (Santok's wife) |
| 7. | Pankaj Vishnu | Vijayan Unni (Mohini's father) |
| 8. | Vinn Modgill | Abhimanyu/Manyu (Harphoul's best friend) |
| 9. | Bharat Choaksey | Update Soon |
| 10. | Karan Maan | Surender Singh (Balwant Singh's son) |
| 12. | Aadhya Barot | Savitri Unni/Saavi (Mohini's youngest sister) |
| 13. | Ashi Sharma | Velli Unni (Mohini's sister) |
| 14. | Resham Rampur | Shyamla Unni (Mohini's mother) |
| 15. | Preeti Gandwani | Dr. Saroj (Harphoul and Santok's sister) |
| 16. | Jaanvi Sangwan | Sharda Choudhary (Balwant's wife) |
| 17. | Tej Sapru | Balwant Singh Chaudhary (Harphoul's uncle) |
| 18. | Amal Sehrawat | Santok Singh (Harphoul's elder brother) |
Harphool Mohini Serial Promo (Colors TV)
This is the full details on Harphool Mohini (Colors TV) Serial Cast Name, Role Name, Real Name, Start Date, Telecast Time, Story, Wiki & More. Share this post with your friends and keep visiting us on gyaninfo.com for such an entertaining post. If you have any thoughts, experiences, or suggestions regarding this post or our website. you can feel free to share your thought with us.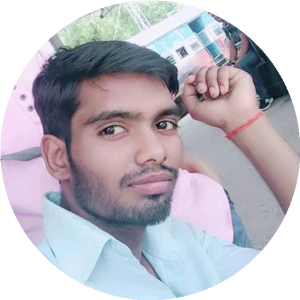 Hi Friends! I am Rohit Yadav, a Web developer, programmer and blogger. I love to write a blog and share our thoughts and knowledge with other peoples. I think the articles written by me will be very helpful for you.